Turn to an Experienced Attorney
Legal Guidance For
You & Your Family
Serving Families for More Than 37 Years
Divorce & Child Custody Attorney in Lawrenceville, Georgia
Serious conflicts can happen in even the most closely-knit marriages and families. In these difficult times of transition, it is in your best interest to seek the help of a dedicated family law attorney. For more than three decades, my firm has been a trusted source of knowledgeable counsel and legal representation for individuals and families dealing with complicated situations. For help with divorce, child custody, and more, call my office today and schedule a consultation.
Anthony M. Zezima
Attorney at Law
With a background in family law stretching back more than 37 years, I am proud to dedicate the work I do every day to leading my clients in pursuit of the most favorable outcomes in even the most complicated family law matters. From divorces, child custody disputes, child support or alimony matters, and visitation to domestic partnerships, grandparents' rights, step-parent adoption, paternity suits, and prenuptial agreements, you can trust me to handle your family law situation with care and attention. If you are in the areas of Dekalb County, Gwinnett County, Atlanta, or Lawrenceville, Georgia, and you need the help of an experienced attorney, get in touch with me at my office today and schedule a consultation to discuss your case.
LEARN MORE ABOUT ME
Let a Legal Professional Lead You
Through Your Most Difficult Times
Compassionate Service
I truly care about my clients and their families. Practicing law isn't just a business to me, it's a way to help people find their way through what are often the most trying and emotional periods of their lives. If you are faced with a divorce, a child custody dispute, or looking for a modification to a previous agreement, I will do everything I can to help you get the result you want.
Personal Attention
When you bring your legal matters to my firm, you won't be dealing with inexperienced associates or middlemen, you will be working directly with me. I will put my extensive legal knowledge and deep understanding of all aspects of family law to work for you as I learn the details of your situation, explain your available options, and develop a strategy to position you for success.
Why You Should CHoose to Work with Anthony M. Zezima, P.C.
---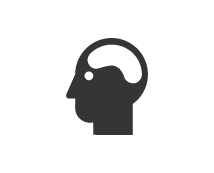 Decades of Experience
I have been proudly serving clients throughout the greater Lawrenceville, Georgia area for more than three decades.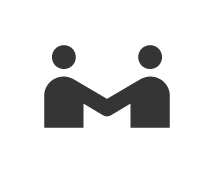 Customized Strategies
You and your case aren't exactly like any others. We will work together to help you pursue an outcome that benefits you.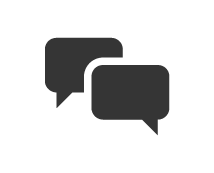 Clear Communication
I will remain available and accessible to answer your questions, listen to your input, and explain each step to you in detail.
When Something is Important to You, It's Important to Me
A family legal matter can be expected or come upon you suddenly without warning. No matter what type of issue you are facing with your family, having the help of an experienced family law attorney can make a big difference in the outcome of your case. If you are dealing with a divorce, child custody dispute, spousal support matter, or other family law situations, I am ready to provide you with the help you need.
At my firm, I have been representing individuals and families throughout Lawrenceville, Dekalb County, Gwinnett County, and the Atlanta metro area of Georgia for more than 37 years. I have amassed a deep knowledge of all aspects of family law, and I will use this insight to benefit you and your family as I help you seek a resolution to your issues that is favorable to your circumstances while also protecting the people you love most.
A divorce is something no one expects when they enter into a marriage. Even the closest relationships can fall apart over time. If your marriage is ending, whether amicably or in a contentious manner, working with a skilled divorce attorney will help you position yourself to receive fair treatment as you look for a favorable result. Property division and spousal support issues will also be taken into consideration as you move toward a better future.
No matter what type of family law matter you may be facing, your best option is to turn to a knowledgeable attorney for direction and representation. I am proud to not just "work for" my clients, but help them take steps that will lead them toward a new chapter in their lives and protect their loved ones. If you need the help of a family law attorney in Gwinnett County, Dekalb County, or the greater Atlanta area, call my office in Lawrenceville, Georgia today.