Property Division Attorney in Lawrenceville, Georgia
Metro Atlanta Property Division Attorney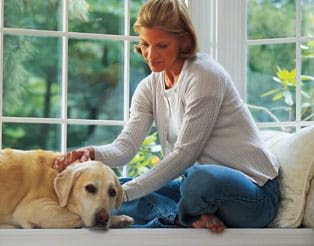 Dividing property after a divorce is often a difficult issue. In equitable property division, rather than automatically splitting property 50/50, division of property is based on a set of legal criteria which is more analogous to fair, rather than equal. At Anthony M. Zezima, P.C., our divorce attorney has extensive experience handling all types of marital property division cases.
Contact attorney Anthony M. Zezima online or call us.
Equitable Property Division Overview
50/50 division is not the best option for all couples. Equitable property division is a way of dividing marital assets based on the projected financial situations of each spouse. This type of property division looks subjectively at the circumstances surrounding the marriage.
There are many factors considered when making decisions about equitable distribution, including:
Length of marriage

Earning potential of each spouse

Whether children are involved, and the responsibility of each parent to provide for them

Separate property acquired by each spouse
Experience in Handling Complex Cases
At Anthony M. Zezima, P.C., our attorney has extensive experience handling complex marital property division cases. Since 1983, Mr. Zezima has been providing sound legal representation to individuals throughout the Atlanta metro area.
When handling an equitable property division case, our attorney closely examines accounts, assets, and other criteria to determine a fair and accurate division of marital property.
Contact Us
Equitable division can be extremely complex - by working with an experienced divorce attorney, it is possible to resolve complicated property issues, while still considering the unique needs of each spouse.
To schedule a consultation with our Atlanta property division lawyer, contact us online or call us.
We also handle spousal support and divorce cases.
Anthony M. Zezima, P.C. is a family law firm serving clients in the Atlanta, Georgia area, including Marietta, Lawrenceville, Decatur, Norcross, Snellville, Cumming, Buford, Winder, Loganville and Lilburn, and the counties of Fulton County, DeKalb County, Gwinnett County, Cobb County, Forsyth County, Cherokee County, and Walton County.