Divorce Attorney in Lawrenceville, Georgia
Work With an Atlanta Georgia Divorce Lawyer
Set up a consultation with Anthony M. Zezima, P.C.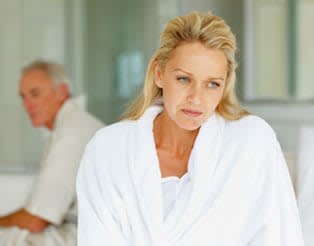 Divorce is probably one of the most traumatic events that many people will experience in a lifetime. Most people are not prepared to handle the emotional, financial, and legal aspects of divorce without counseling and qualified advice on marital breakup issues.
For divorce help, contact me to schedule a consultation in Lawrenceville, Georgia. I am proud to serve clients throughout metro Atlanta, Dekalb, and Gwinnett County.
An Attorney is an Important Guide when Filing for Divorce
Filing for divorce is not something to be taken lightly or without a firm understanding of the ramifications of each aspect of a divorce settlement. As a marital dissolution lawyer, I have provided compassionate, comprehensive, cost-effective assistance to many individuals in the Atlanta, Georgia area.
Learn Your Rights
Find out what your rights are before attempting to craft a property settlement. Many clients who have tried filing for divorce without a lawyer's skillful advice have found that it was very costly to have an attorney fix their ineffective or incomplete divorce agreements after the damage had already been done. Trust an experienced Atlanta, Georgia divorce lawyer to do it right the first time.
Are Same-Sex Couples Able to Obtain a Divorce?
Following the U.S. Supreme Court decision that determined that it was unconstitutional to deny same-sex marriages, the State of Georgia now recognizes and sanctions marriage between partners of the same sex. Georgia also recognizes marriages between persons of the same sex when they may have been legally married in another state or country. This means that divorces can now be filed to dissolve these relationships in the same manner as those for heterosexual couples. Of course, the parties will still have to meet the residency requirements, and other criteria set out on this page.
No-Fault Divorce
There are 13 grounds for divorce in the state of Georgia (including adultery and cruel treatment). However, most divorces are granted on the single ground that the marriage is "irretrievably broken." It is not necessary to show any wrongdoing or fault. This is commonly known as "no-fault divorce."
Residency Requirement
There is a six-month residency requirement for filing a divorce. Out-of-state residents or newly arrived residents can file divorce against Georgia residents through Georgia courts. There is no legal separation period required, and the divorce may be filed on the date of separation. The parties may be considered separated for the purpose of divorce while continuing to live in the same house.
How Long a Divorce Takes
A Georgia divorce could be granted as soon as 30 days after the date of filing. However, a final decree of divorce will not be granted until the parties have resolved all legal issues between them, either by settlement or by trial. These issues include:
A divorce could be pending for months or even years until all these issues are resolved. This waiting period could be further complicated if one party insists on a jury trial. In Georgia, either party can demand that a jury decide all issues of divorce except child custody and visitation.
Contact Me Today
To schedule a consultation in Lawrenceville, Georgia, contact me online or call me today.