Visitation Attorney in Lawrenceville, Georgia
Metro Atlanta Visitation Attorneys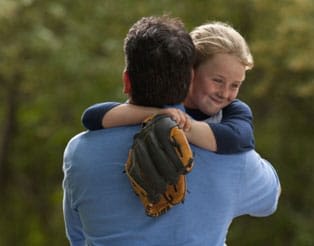 Creating a visitation schedule that respects the parental rights of both noncustodial and custodial parents, and also considers the well-being of the children, can be a difficult task.
At Anthony M. Zezima, P.C., our family law attorney is sensitive to your needs. He will assist your family in developing a visitation schedule that works for your family and is in the best interest of your child.
Contact metro Atlanta visitation lawyer Anthony M. Zezima to schedule a consultation.
DeKalb County Visitation Rights Lawyers
Biological parents whose rights have not been terminated will normally receive visitation with their child. If you were formerly married to the custodial parent, the court will consider your rights of visitation immediately. If the parents were never married, the father must pursue visitation through a legitimization petition.
In contrast to parents' rights to visit their children, grandparents do not have an automatic right to visitation, although they have the right to pursue visitation.
Although a child over 14 may express a choice as to which parent they wish to live with, the child cannot choose not to visit the noncustodial parent.
Child visitation is considered an aspect of custody for purposes of determining applicable jurisdictional and procedural law, including modification of a visitation order and the right to appeal an unfavorable decision. Georgia law now grants the opportunity for appeal of custody and visitation issues, including modification of court orders, directly to the appellate court, instead of having to seek permission to appeal, as required for divorce cases.
Contact Our Georgia Divorce Attorneys
To schedule a consultation with our DeKalb County visitation rights attorney Anthony M. Zezima, contact us online or call us.