Appeals Attorney in Lawrenceville, Georgia
Georgia Family Law Appeals Lawyer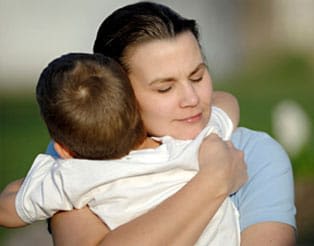 A growing part of the Atlanta, Georgia, law practice of Anthony M. Zezima is in the area of family law appeals. Lawyers across the state of Georgia contact Georgia family law appeals attorney Anthony M. Zezima to request collaboration.
Georgia Family Law Appeals
Many attorneys prefer not to make extra trips to Atlanta to pursue family law appeals. They interview clients and submit all documents. Mr. Zezima takes the time to thoroughly understand a case before taking it to the Georgia Supreme Court and the Court of Appeals of Georgia.
Challenging Excessive Child Support Awards
Family law appeals handled by Anthony Zezima run the gamut from child support to child custody disputes when a custodial parent moves out of town. Perhaps support awards were excessive because a divorce judge refused to follow child support guidelines. This type of legal error by a judge offers an appellate lawyer the opportunity to rectify injustices.
Appealing Cases Based on New Laws Pertaining to Families
In some cases, trial court attorneys and judges do not keep up with the nuances of newly changed child support, child custody, alimony, or property division laws. Mr. Zezima's constant interaction with the latest laws enables him to set the matter straight for Georgians in need of family law appeals. He understands the need to file a timely application for discretionary appeal. The first 30 days after a court order are critical for a family law appeal.
Positioning Family Law Matters for Appeal Early On
Contact Georgia family law appeals attorney Anthony Zezima regarding a possible family law appeal as soon as possible. Keep in mind also that when Anthony Zezima is the divorce attorney from the beginning of a case, his experience as an appellate lawyer offers his clients benefits as he positions their cases to be ready for appeal if necessary.
Contact Atlanta Attorney Anthony M. Zezima, P.C. to schedule an initial consultation regarding a divorce or child custody appeal.