Annulment Attorney in Lawrenceville, Georgia
Metro Atlanta Annulment Lawyer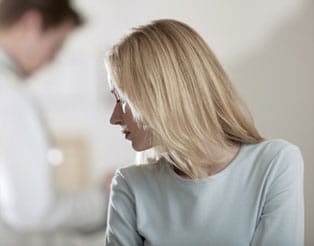 In some cases, it may be possible to seek annulment of a marriage, instead of a divorce. When it's possible, seeking an annulment can be beneficial for a number of reasons, including:
Avoidance of stigma

Fraud or misrepresentation entering into the marriage

Elimination of information relevant only in a divorce such as alimony and property division
Contact our metro Atlanta annulment attorney today to discuss the benefits and downsides of seeking an annulment.
DeKalb County Family Law Attorney
Under Georgia law, annulment is based upon some misrepresentation or fraud at the time of the marriage. The spouse seeking annulment must demonstrate that he or she became aware, after the marriage, of something about his or her spouse that, if known prior to the marriage, he or she would not have married.
For example, one spouse's misrepresentation of sexual preference or financial condition would be considered a material misrepresentation that may have prevented the other spouse's willingness to marry. Notably, failure to consummate the marriage is not sufficient grounds for annulment unless one spouse lied about his or her ability or willingness to do so.
Other "defects" that could legally justify an annulment include:
Lack of parental consent (if one of the parties was underage)

Mental incapacity
When seeking an annulment, none of the issues that normally must be considered in divorce such as spousal support and equitable distribution of property, are relevant. Annulment effectively erases a marriage as if it never existed. There is no statute of limitations when seeking an annulment; however, annulment is not available in marriages that have produced children.
Our Georgia family law attorney is also able to assist with issues arising from divorce such as:
Contact Our Georgia Child Custody Lawyer
To schedule a consultation, contact our DeKalb County family law lawyer online or call us.